Years ago, nearly twenty, my oldest daughter told me she wanted to run a marathon!  Knowing her she needed someone to train with to keep her focused and challenged.  So I said if you are serious I will train with you and we will run one together.  Our simple goal was to run the marathon without stopping or walking.  We had no specific time we were shooting for, just run the entire marathon.  Next we had to select a place to run.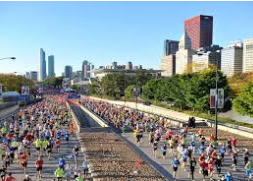 My vote was to run the flattest marathon we could identify.  Hello Chicago!
At the time my daughter was a student at the University of Missouri.  We agreed to do our short runs and training during the week and I would travel to Columbia every other weekend to do our long runs.  That is when I was introduced to the Katy Trail.  It was a great place to run, nice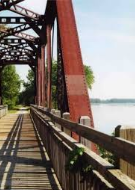 and flat for us novice runners, but had exceptional views with many historical places.
The park is the largest unbroken rail trail corridor in the country, stretching nearly 240 miles across most of central Missouri. The history of the route can be traced back to the Missouri–Kansas–Texas Railroad (a.k.a., the Katy, or the MKT), and the corridor was part of its main line to St. Louis.
I have a double major from Utah State in History and Geography.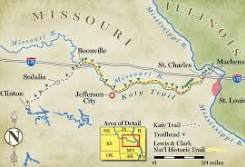 Training on the Katy Trail was more than just a place to run for me.  It was a living historical site that dated back to 1865.  Several locations we ran were along the Missouri River.  Some of the areas were historical sites where Lewis and Clark stopped and camped during the expedition.
Today the Katy Trial is an excellent place to walk, run or ride your bike.  I highly recommend to all outdoor enthusiast.  You should plan a trip to visit the historical Katy Trial.
The Outdoor Quarterback