From his outstanding college football career, to his "pro" days, to his current role with DiscoverTheOutdoors.com; Tony has been a player worth watching in the American sports arena.  In his college days, he helped Texas launch the wishbone offense.  After transferring to Utah State Tony started 33 consecutive games, he tied or set every single game, season and career offensive records.  Tony also set 5 NCAA records including passing yards in a single game, 561.  In his senior year, Tony finished second in the NCAA in total offense and third in passing.  He was awarded The Region 7 (Rocky Mountain Region) Player of the Year in 1971 and 1972.  Tony was also awarded The Robins award as Athlete of the Year in 1971 and 1972.  He was also a two-time All-American, named to seven All-American Teams, 11th in the Heisman Trophy ballot in 1972 and inducted into the Utah State Sports Hall of Fame in 1995.  In addition Tony was inducted in his High School Hall of Fame (Ramona High School) and the Riverside California Sports Hall of Fame.
After his successful college career, Tony was drafted by the San Diego Chargers in 1973.  He went from San Diego to the Southern California Suns of the fledgling World Football League.  With Tony as quarterback, the Suns won the Western Division.  Tony was the leading passer in the WFL and was voted The World Football League Most Valuable Player.  His years on the gridiron included stints with the Kansas City Chiefs, Toronto Argonauts where he was the Rookie of the Year and the Minnesota Vikings.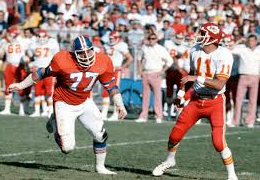 Diversity remains a key part of his life in both business & sports.  Tony is a licensed pilot & his sporting interests range from rodeo and hunting, to snow skiing & fishing.  Just to round things off, he is a 3 handicap golfer.  He and his wife, Diane live in Overland Park, Kansas.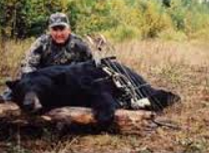 After realizing his passion for the outdoors in high school, Tony has made hunting and fishing part of his career.  Tony's goal for DiscoverTheOutdoors.com is to capture the imagination and excitement of the outdoors while influencing new generations of sportsmen and women so that they too can build memories that will last a lifetime.
Tony also is the founder of The Kansas City Crusaders, the host organization for a PGA Web.com golf tournament, The Digital Ally Open, held in Overland Park, Kansas.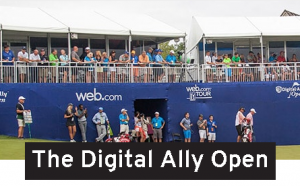 Tony is known as The Outdoor Quarterback and his blog features information and opinions about football, outdoor adventures and travel.