In the past you could count the number of really good tight ends on one hand.  Today every team has at least one outstanding tight end.  Today the Chiefs have three.  Many other teams have figured this out and are adding tight ends to their rosters every year.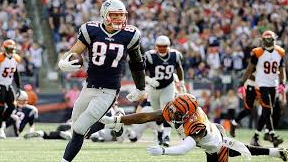 Here are the names of just 10 tight ends who are having significant impact on each of their teams offenses; Rob Gronkowski, Jordan Reed, Travis Kelce, Greg Olsen, he is injured and his back-up Ed Dickson, is playing great, Tyler Eifert, Jimmy Graham, Kyle Rudolf, Eelanie Walker, Zach Ertz and Jack Doyle.  I haven't even mentioned a first ballot Hall of Famer, Antonio Gates, who just broke Tony Gonzalez's touchdown receptions by a TE.  The majority of these TE's are big time receivers, not just blocking TE's.  They can run and are huge targets.  In 2016 the Chief's TE Travis Kelce led all receivers, both tight ends and wide receivers, with yards gained after the catch.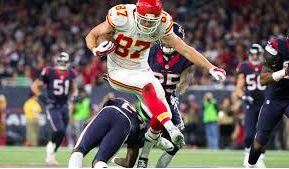 I remember back in the late 60's and early 70's the Chiefs had a TE who was 6'10", Morris Stroud.  You talk about a target!  How would a 6′ strong safety defend him, they couldn't.  Now days most of these TE's are 6'5″ to 6'7″ tall and weighing from 245 to 265 lbs.  As a matter of fact several of the TE's today are coming from college basketball programs, like Antonio Gates and Tony Gonzalez.  One of the current TE's for the chiefs, Demetrius Harris, played college basketball and not football.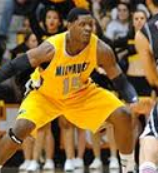 Just to show you what type of premium NFL teams are putting on TE's, the 19th player selected in the 2017 NFL draft, by Tampa Bay, was Alabama's TE, O.J. Howard.
If you play fantasy football don't leave any of these TE's of off your starting lineup.  My starting TE is someone I haven't even mentioned, Martellus Bennet, TE for the Green Bay Packers.
The Outdoor Quartback