I can't tell you how many times I have heard the comment " kickers aren't athletes!"  Not true my friends.  I had the privilege of playing with, and holding for, up until this year, the only kicker in the Pro Football Hall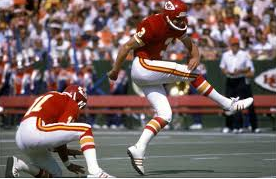 of Fame, Jan Stenerud.  Jan went to college on a skiing scholarship.  Ryan Succop from the Tennessee Titans played on his college golf team.  I know several punters who played other positions and other sports.  Hall of Fame punter, Ray Guy, was a defensive back at Southern Miss.
I will admit they aren't the greatest tacklers on the team. I have seen many punters and kickers fail in their attempt to tackle a punt or kick off returner.  They always make the highlights on ESPN when that happens!  A bit embarrassing for the kickers and punters, but they are used to it and just roll with the punches.  But when one of them actually hits someone, the guys on the special teams go ballistic!
Punters are a lot like soccer players in that when they get hit you would have thought someone had cut their leg off with a dull knife.  But, shortly after the penalty is called, they get up and run off the field like nothing happened and you wonder, what acting school did he attended?
All kidding aside, punters today have a unique talent for kicking the ball and having it land inside the ten yard line.  Punters have become a real offensive weapon.  The Chiefs punter, Dustin Colquitt, is year in and year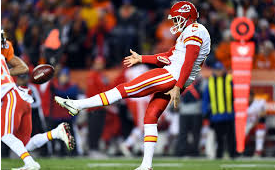 out the best in the NFL for punting the ball inside the 20 yard line.  By the way, he is and avid outdoorsman and golfer.
I have seen several games this year where the Punters were the best offensive weapon the team had and that the place kickers were the only reason the team won.  During the Monday night game just recently played between the Colts and Titans, Ryan Succop kicked 5 field goals in their win against Indy.  His 43 yard field goal set a new NFL record for consecutive kicks made inside of 50 yards, 47!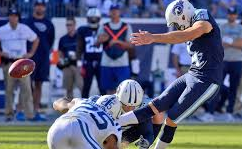 Just ask the teams who have lost games because their kicker missed a last second field goal, or had a punter shank a punt and giving their opponents great field position.  What would they have given for a stud kicker or punter?  A lot!
The Outdoor Quarterback