At lot of bass anglers, including myself, have a tendency to put away their rod and reels and pick up their bows, shotguns or firearms for more traditional fall activities.  There is a feeding frenzy that bass go through in October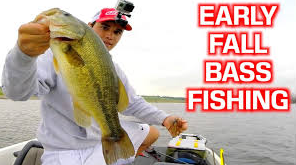 before the waters get to cold.  This is an opportunity to get in on some incredible fishing.
For those of you who live in the south where your waters don't change temperatures dramatically, like those of us in the Mid West, keep on fishing.  But for us Mid Westerners, this is it!  I have personally caught two of my biggest bass in mid October, both where in the 8 plus pound range.  I have never been much of a spinner bait fan, more of a plastic bait guy like worms, crawdads and lizards,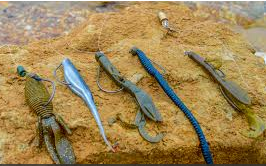 crank baits and top water plugs.  But both of those two October fish were caught with a chartreuse and white two bladed willow leaf spinner bait.  Now I am a bit of a convert and never leave home without at least two of those baits in my tackle box.
I primarily fish out of a two man bass buggy type boat.  The main reason is that we fish a lot of farm ponds, two to 30 acre size ponds, instead of large lakes.  I really enjoy catching fish and well stocked and older farm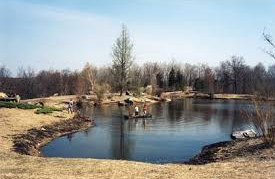 ponds are an excellent place to catch a bunch of fish, and big ones.  The early fall is a perfect time to fish these smaller bodies of water because they normally turn colder much quicker than large bodies of water, like lakes or reservoirs, that are considerably deeper.
Take advantage of these final weeks of October while water temperatures are still good and the October Bass Feeding Frenzy is on.
The Outdoor Quarterback