I know there has been a lot of conversation regarding the College Selection Committee and their recent picks of the top four teams playing for the national championship.  But this time I believe they got it right.  I know that Ohio State and USC might disagree, but if you were to ask a knowledgeable college football fan, leaving their bias out of it, who are the four best teams this year, it would be difficult not to choose Clemson,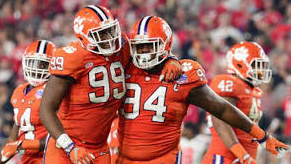 Oklahoma, Georgia and Alabama.  Take away their conference affiliation, wouldn't these be the four teams you would select?   They would be my choices.
I know that many fans don't think it is right that one conference should be allowed more than one team in the playoffs.  But that is not what this is about.  It is about identifying the four best teams and finding out, on the field, who is the best team in the country.
My prediction is these four teams will provide the most exciting and entertaining semifinal games ever played during the playoff era.  That is how closely they are matched.  No matter who wins the semifinals, the national championship game should be outstanding.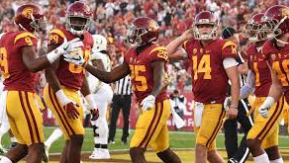 I also think this is a great opportunity for USC and Ohio State to prove they too were worthy of consideration for one of the top four spots.  My advice to them would be, don't lay an egg in this game.  Obviously USC's loss to ND and Ohio States loss to Iowa were major factors in not be selected as one of the final four teams.  Prove them wrong.
New Years Bowl games are now back to where they should be, can't wait.
The Outdoor Quarterback