Football in December is incredible.  NFL teams are battling to make the playoffs.  The college bowl season is just getting started.  And some of the best hunting is taking place.
I can't remember when there where so many teams still alive to make the playoffs.  The only team that has won it's division, is the Philadelphia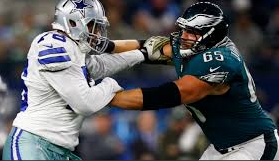 Eagles.  All of the other divisions are still up for grabs.  Most the NFL games remaining mean something.  Even games involving teams who are mathematically eliminated from the playoffs can affect the playoffs, they can play the role of spoilers.  The game this week between the Steelers and the Patriots is basically for the number one seed in the AFC.  The game between the Chiefs and Chargers is for the division lead.
College bowl games are getting started this weekend.  There are 41 bowl games, I know it's a lot, but I think this year may have some of the best match ups ever.  No question the two semifinal games between Clemson and Alabama and Oklahoma vs Georgia will be awesome, but the games between USC and Ohio State,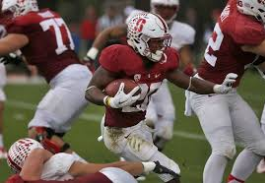 Stanford and TCU, Washington and Penn State plus Miami vs Wisconsin will be just as competitive.   I am looking forward to watching them.
Besides exciting football, some of the hunting opportunities will be at their peak.  Much of the waterfowl that has been hanging up in the Dakotas and Canada have started showing up in the lower mid west.  In our area, we have noticed an increase in ducks for the past several days.  Just today I noticed an increase in the flights of geese, both Canada and snows.  The rest of December should be great for waterfowl, if it doesn't freeze up to quickly.
Late season for deer should be really good as well.  Archer's have a chance to get in on some secondary rut activity.  For me it is an opportunity to take a few youth hunters out.  It's just a great time to be in the woods.
Some of the reports I am getting from western Kansas regarding the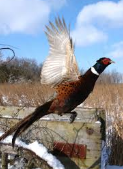 pheasants and quail are very good.  The colder weather is bunching up the pheasants and offers a much better hunting experience.  Nothing is worse than hunting western Kansas when temperatures are still in the 70's and the crops haven't been harvested.
December is a month for more than just Christmas!
The Outdoor Quarterback