This past weekend cleared up some of the NFL playoff scenarios.  New England, Minnesota, Philadelphia, Pittsburgh and Jacksonville have all secured playoff spots.  Congratulations goes out to Jacksonville and Minnesota for their year so far.  Minnesota had to go to their backup quarterback, Case Keenum, who is now in the running for the league MVP.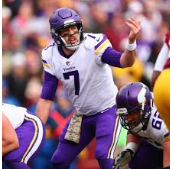 The Jaguars quarterback, Blake Bortles, has come on strong in the last three games.  Blake has the highest QB rating over those three weeks than any other quarterback in the NFL.  Both the Vikings and Jaguars defenses have played a huge role in their success.  Don't be surprised to see both of these teams go deep in the playoffs.
That is what we know.  What we don't know is how things are going to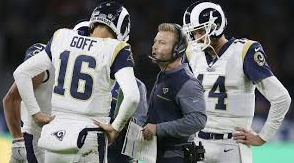 shake out in the divisions that are undecided.  The Chiefs needs to win just one of their two remaining games to win the AFC West.  The Rams, Saints and Panthers are all 10-4 and look good to make the playoffs.  The Panthers are at the top of the wild card picture.  The Falcons, by winning out, could actually win their division.  They hold the tie breaker over the Saints.  They need to win at least one more game to make the playoffs.  Their last two games are against the Panthers and the Saints.  All of these teams, Saints, Falcons and Jaguars are playing playoff level football.  I like the Saints.  I wouldn't be surprised if one of these three teams makes it to the Super Bow.  The last two weeks of the season for the NFC South are going to be intense!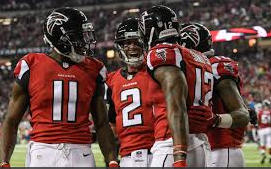 The team, I think, that may be a big surprise in this years playoffs is the LA Rams.  This past week they put a beating on the Seahawks, which I didn't think was possible, especially in Seattle.  The only thing that will stop the Rams is the lack of playoff experience.  They are my long shot to make to the NFC championship.
Santa is going to come early to some of these teams on Christmas Eve!
The Outdoor Quarterback