Over the years I found that hunting in October is an opportunity to see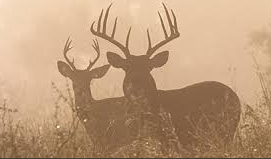 what deer are showing up at either your food plots or your feeders.  It is a great time to harvest a doe or start your herd management program.  Occasionally someone will get lucky and stick a monster buck who is on a feeding pattern, and gets too close!
If you live in an area where you are getting some early fall temperatures, you will see much more deer movement than those of us living in the mid west where the weather can't make up it's mind to start the fall or continue the late summer trends.  Nevertheless it is a chance to get in a tree stand or in a ground blind with your bow and check things out.  I know it happens, which we have already seen this year, that some of the normal deer patterns from the past have changed, because of that, we have relocated our stands.  Ponds dry up, row crops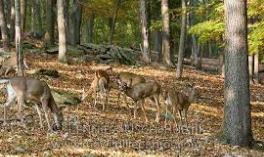 change or acorns are better at one location than another.  There are a number of factors that can redirect the deer.  This is another advantage of going out in October before the pre-rut or rut begins.  See for yourself what the deer are doing, don't just depend on what is showing up on the cameras.
Use October as a time to find the deer and identify changes in their behavior.  It is a good time to start looking for early signs, rubs, scrapes and heavily used game trails.  Don't get stuck on one location because the tree fits your stand really well.  If you do your homework during October it will pay dividends in November.  One other note, don't forget to bring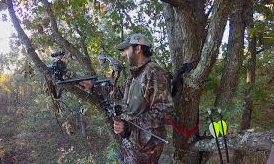 your video camera.  It's an ideal time to get good footage of the deer in your area.
The Outdoor Quarterback