As a former quarterback who played in the NFL, I am always amazed when I watch Tom Brady play.  At 40 years old he still has one of the best arms in all of football.  I have always said his foot work, release point and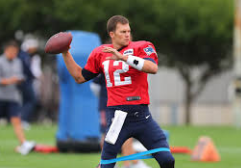 overall fundamentals are better than anyone who has ever played the game.  He has Dan Marino's quick release, Aaron Rogers arm strength with Payton Manning's, Drew Brees's and Joe Montana's command of the game.  I could mention other quarterbacks to compare Tom's abilities too, John Elway, Brent Farve, Warren Moon and Dan Fouts come to mind.  You would have to roll up all of their collective skills and successes to have one Tom Brady.
He now has the most regular season wins along with the most Super Bowl Wins, add to that the most playoff wins.  The list of his career achievements and where he stands with all time rankings, among NFL quarterbacks, is historic.
All of the quarterbacks I have mentioned are either in the Pro Football Hall of Fame or will be.  They all have had incredible careers in the National Football League.  When all is said and done and the dust is cleard, Tom Brady will be recognized as greatest quarterback to have ever played the game.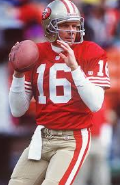 There is a short list of players I would stop what I was doing to watch play, Walter Payton, Barry Sanders, Joe Montana, Joe Namath and Gayle Sayers.  You can now add Tom Brady's name to that list.
What makes all of this so amazing is that Tom is 40 years old!  If I were still playing, I would be studying Tom's tapes and would try to duplicate his fundamentals.  Something all these young quarterbacks should be doing.  That's my compliment to Tom.
The Outdoor Quarterback