Well of course I am going to talk about the Chiefs winning the division and getting a home playoff game!  Let's just hope there isn't a mid- season relapse and that they continue to play like they have for the past three weeks!  Very proud of how they have battled back to the way they started the season.
The Titans will be coming to Arrowhead to take on the Chiefs.  Tennessee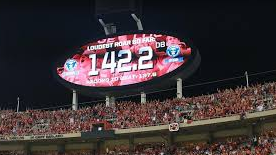 has beaten the Chiefs the last two times they played.  Over the years, playing at Arrowhead has been a huge advantage.  I guess they will find out if that is still true late Saturday afternoon.  Should be a great game!
Two key players will be absent from the Chiefs roster, De'Anthony Thomas and Akeem Hunt.  Both have contributed significantly to the Chiefs offense and special teams this season.  Running back C.J. Spiller has been signed to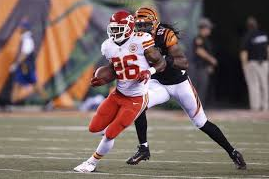 the Chiefs roster for the fourth time this year.  Spiller knows the offense and should add depth to the running back position and on special teams.  He could be a factor in this weeks playoff game against the Tennessee Titans.
The Titans are led by third year quarterback  Marcus Mariota.  No question Marcus is a play maker and can hurt you throwing the football as well with his legs.  A key scramble with a picture perfect stiff arm, led to a critical first down that put the game on ice for the Titans and secured their playoff position.
I think their defense in underestimated.  They are number one in the NFL in not giving up deep passes, while the Chiefs, believe it or not, lead the NFL in  deep throws.  This could be a key factor in winning or losing the game.  If the Chiefs can complete one pass play over 40 yards, I believe they will win.  They need to stretch the field early to open up the running game for Kareem Hunt.  The Chiefs have the weapon that can do that, Tyreek Hill, the Cheetah!
Go Chiefs!
The Outdoor Quarterback