You know that teams are in trouble when they switch quarterbacks every other week, or trade for one in the middle of the season.  In the case of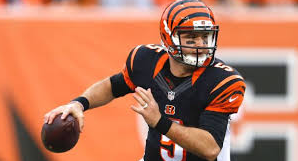 the Browns, they totally screwed up a potential trade for the Bengals backup A.J. McCarron.  How does that happen in today's world of technology?
I somewhat understand the Broncos making a change at quarterback, but I was at the Chiefs game against the Broncos and most of the offensive miscues were not all Trevor Siemians doing.  He had several passes dropped, one for a easy touchdown.  He did have a couple of unadvised throws, one particularly.  Quarterback training 101 and an absolute no no is, don't throw back across the middle of the field late!  Very bad things usually happen, and it did.  Now the Brock Osweiler experiment begins.
Next, the 49ers have traded for the Patriots backup quarterback, Jimmy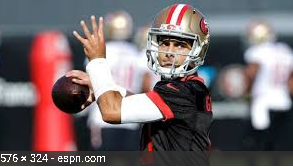 Garoppolo, which I think is a great move.  The only problem is he won't have the supporting cast that he did in New England.  Even if they would have traded for Tom Brady they still would have a difficult time being competitive.  You need a good offensive line, an effective running game and an above average receiving core.  If they don't improve in all of those areas, Jimmy may wish he was still the backup with the Patriots.
Let me get this correct, the Patriots trade Garoppolo and then sign Brian Hoyer, the quarterback that Garoppolo replaced at the 49ers. Interesting!  I am not sure I have seen this much activity around potential starting quarterbacks, this late in the season, ever.  I understand injuries will cause general mangers to find replacements. That's not the case in these quarterback changes.
The current carousel of quarterback is difficult for everyone: the players, the teams, the coaching staffs and most of all the fans.  I have been in this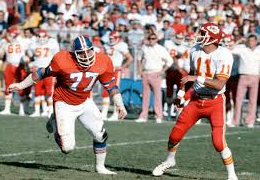 position as a player myself.  Everyone thinks the backup quarterback is the answer. Not true.  A supporting cast of good players is a must.  It really helps if you add a few great players to the lineup as well.
Good luck to all of them!
The Outdoor Quarterback