I played professional football for 9 years and had the opportunity to play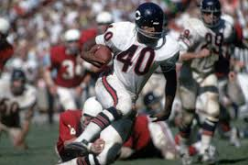 against, or see in person, some of the greatest running backs that ever played the game; Gale Sayers, Walter Payton, Barry Sanders and Emmitt Smith to name a few.  Think about the players I left off that list.  Hall of Fame backs like OJ Simpson, Tony Dorsett, Marshall Faulk and LaDainian Tomlinson.  Let me tell you about a rookie running back who's name is being mentioned and compared to all of these great HOF running backs, Kareem Hunt, running back for the Kansas City Chiefs.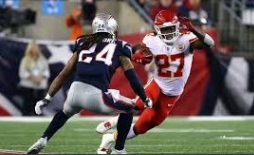 In the first three games of the 2017 NFL season, Kareem has tied or broken records for a running back, going as far back as the 1920's!  I can say as an spectator and not as a former Chief, maybe with a little bias, that Kareem is the real deal and possesses the attributes of all of the previously mentioned running backs.  In addition to all those skills Kareem appears to have the leg strength of HOF players like Jim Brown, Larry Csonka and John Riggins, who were all known for their powerful running styles.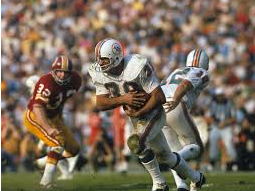 He is quick, fast and demonstrates great vision.  For his size he has incredible leg strength and balance, all characteristics of a great running back.  In college he had over 800 carries without a fumble, which is ironic because his first carry for the Chiefs, he fumbled.  That turnover must have lit a fire or turned on the light, because what he has done since is historic.  I am sure I am like many other fans of the NFL, I can't wait to see what he does next.
I am not putting him in the HOF yet, that is determined on your career accomplishments.  I am just saying barring any career ending type of injuries, he has all the abilities of every name I have mentioned, all who are members of the Pro Football Hall of Fame, not bad for a rookie!
The Outdoor Quarterback