It was a good thing the Chiefs played the AZ Cardinals.  If they had played any other team, with maybe the exception of the NY Jets, they would have lost.  They were lucky to have won that game!
Pass protection was horrible, 5 sacks on potentially the league MVP.  At least in my opinion Patrick Mahomes is one of three contenders, Todd Gurley  and  Drew Brees are the other two.  Make no doubt about it, the Chiefs are where they are today because of the play of Patrick Mahomes.  Up until this game against the Cardinals, the offensive line has played very well, but the NFL does not allow for any team to take another team lightly, just ask the Falcons, Patriots, Jaguars and Eagles.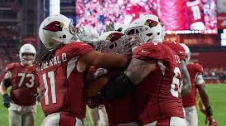 The glaring issue is still the Chiefs deffese.  From my prospective watching the game in person, whoever is resonsible for calling the defensive plays, fronts, coverages and blitzes, are totally confused or have no clue.  When I can see from the stands that no one on the Chiefs defence is in postion to cover a back to the  single receiver side (TE) you can assume the apposing quarterback can see the same thing.  Sure enought the back runs a swing route and no one picked him up.  The back catches an uncontested pass for a touchdown.  I can assure you, when they ran that play in practice, he was never that open!
In the NFL you have to put your players in position to win every play.  It then comes down to are your players better than your apponnets on that play.  You can never allow your defense to be so out of postion that they don't have the opportunity to succeed.    This has happened time after time this year.  Sometimes you get beat because someone, on a particular play, is better than you or your defense.  But to be put in situations where no matter how well you play the play, you can't defend, and it is frustrating and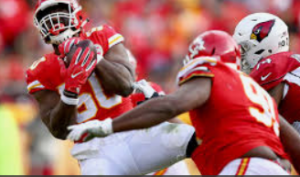 demoralizing.  If it weren't for an instinctive play by Justin Houston, when he intercepted a screen pass, the Chiefs could have easily lost this game.
Sometime changes are needed to get to where you want to go!
The Outdoor Quarterback