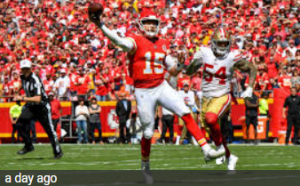 I know it is only three games into the 2018 NFL season, but the Chiefs look good so far, at least on offense.  Patrick Mahomes is the real deal.  Playing like a seasoned veteran.  I am really impressed with his poise under pressure, nothing seams to rattle him.  The stage doesn't appear to be to big for him either.  He is seeing the whole field very well and reading coverage's quickly.  I can tell you that being in the system for one year and playing behind Alex Smith has taught him what it takes to be a professional NFL Quarterback.  It is one of the major factors in Patrick's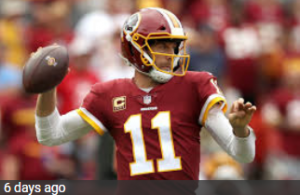 early success.  Having thrown 13 touchdown passes to nine different players with no interceptions is impressive, and not to mention historical!
Now for he Chiefs defense.  Talking with former Chiefs defensive players, they are literally embarrassed with the Chiefs performances to date.  It amazes me, and them, that a defensive team can give up points as quickly as the Chiefs do, particularly when they have a 21 or 28 point lead.  The Chiefs have several good defensive players so that convinces me, and all my fellow Chiefs alumni, that the play calling on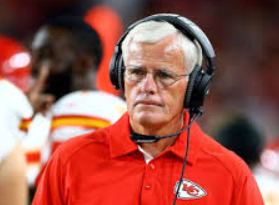 defense and the overall scheme is not up to the level of playoff teams.  There is a time and place to play soft and keep plays in front of you, but I am not sure the Chiefs know when that is.
The only thing that could stop the Chiefs offensive machine are injuries.  If this team can stay healthy, I look for them to win 11 games and make the playoffs.  How far they go is up to the defense.
The Chiefs Kingdom  is on the Patrick Mahomes bandwagon, and rightfully so.  I know I am!
The Outdoor Quarterback.