Make no mistake the Patriots and Tom Brady had a bad night against the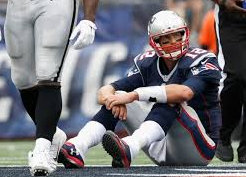 Kansas City Chiefs.  Or was it that quarterback, Alex Smith and rookie running back Kareem Hunt both had great nights.  The Chiefs defense played really well most of the game.  They still have that bend but don't break defensive philosophy, which works most of the time, but against a QB like Brady, normally he is going to get you if you keep giving him opportunities.  The Chiefs defense did a great job on two fourth down attempts by the Patriots, one of the many keys to their victory.
It was pretty obvious that the Chiefs needed to put pressure on Tom Brady, make him move in and out of the pocket, in other words, make him uncomfortable.  They did that in the second half which was the turning point for the defense.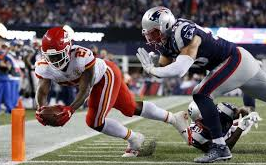 The Chiefs offense was playing well from the start of the game.  Rookie running back Kareem Hunt played more like seasoned veteran than a rookie.  Now he will be a marked man!  He will also be on everyone's fantasy team!
As a former quarterback I can tell you that Alex Smith's performance was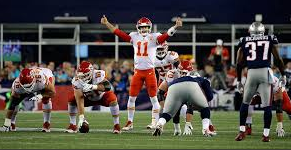 incredible.  80% completion, you can't do that just playing catch on the sidelines.  368 passing yards and 4 touchdown passes, two of them over 75 yards.  But it was the situation he was playing in, Thursday night, first game of the 2017 regular season, the only NFL game for the nation to watch, against the defending Super Bowl Champs and Tom Brady!  I would say he handled the pressure way beyond expectations.
One of the better team efforts I have seen from the Chiefs in several years.  Like Alex Smith, "it is one of sixteen".  I am sure what coach Reed said was, great win, now let this one go, learn from the good and bad, then move on to the Philadelphia Eagles.
The Outdoor Quarterback