One of the most disgusting comments I have ever heard in all the years I have played or been involved in sports, which totals 60, was that of a member of the Texas A&M Board of Regents this past weekend following the Texas A&M game against UCLA.  He tweeted and put on face book that the head coach at A&M,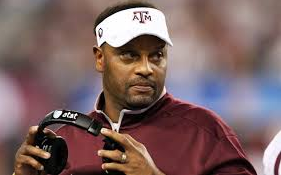 Kevin Sumlin, "when the time comes my vote will be that Kevin Sumlin needs to GO".  How did this guy get placed in such a prestigious position, oh I know, family money.  He should be removed immediately if not sooner!  I will promise you he was singing coach Sumlin praises for the first three and half quarters of that game.  His comments were unprofessional, adolescent and most of all damaging to stability of the Texas A&M football program.  His comments were something you would expect out of a student not an administrator.  He has done more damage and harm to the program than anything the coach did or didn't do during the game.  Let's not forget that the staring quarterback got hurt, fractured his ankle, and the backup quarterback completed only 3 of 17 passes.  I am not putting the blame on him either, it is extremely difficult to stand on the sidelines for nearly the entire game and then to come in, when obviously the momentum has totally changed, and have an immediate impact.
I personally played in a game in college where we scored 28 points in the final 10 minutes of the fourth quarter for a comeback win.  A lot of things happened for us to have won that game, turnovers, kick returns and big plays on offense.  So lets give a little credit to UCLA and their quarterback, Josh Rosen, possibly the number one pick in next years NFL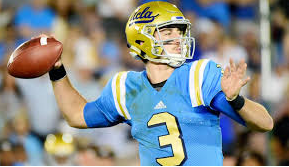 Draft, for making some great plays.
So my comments to the Texas A&M Board of Regents member is to shut your mouth, go away and keep your opinions confined to the Board Room.
The Outdoor Quarterback