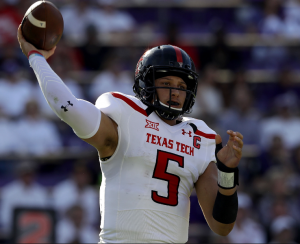 This years crop of rookie quarterbacks entering the NFL appear to be more prepared to play now, at the NFL level, than expected.  The stage doesn't look to big for any of them.  Some of the major reasons are, the teams who drafted these high profile quarterbacks, drafted quarterbacks who fit their current systems, or have the skill sets not only to fit in their systems and offensive philosophies, but have additional talents which will allow the teams and offensive coordinator's (OC) to expand their current playbooks and strategies.   For those of you who might not understand, anytime you can cause a defensive coordinator's (DC) to spend additional time game planning against a quarterback who can throw effectively out of the pocket as well as inside the pocket, and can create offense while extending plays with their scrambling abilities, become a DC's nightmare.  It appears that Mitchell Trubisky, Patrick Mahomes, Deshaun Watson and DeShone Kizer, the top four quarterbacks drafted in 2017, have all demonstrated they posses those skills.  In my opinion they all seem to be having some significant success operating their teams offenses.  I know it is only preseason, but as a former quarterback, what I have seen from each one of these quarterbacks are very high skill levels, maturity in their decision process, which is making good reads and throwing on time, protecting the ball and on the field leadership.  These attributes and skills demonstrated in the preseason games I have watched, are early signs of what should be expected by these young quarterbacks plus what the future might hold.  All of these skills are necessary to become a starting quarterback in the National Football League.
If these young quarterbacks can keep up this type of consistent play throughout the preseason, then all the teams who drafted them are looking at the future franchise quarterback for their organizations.  This doesn't happen often in the NFL, having this many first year quarterbacks ready to step up and play.  Don't get me wrong, they are not polished players like Tom Brady, Aaron Rogers, Drew Brees or Alex Smith,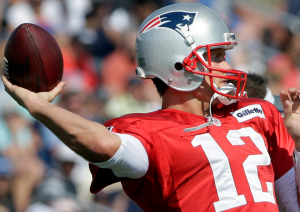 but they are in that mold.  There are several reasons why these young quarterbacks are having some early success. I think a major reason is the willingness of the head coaches and offensive coordinator's to adjust their offensive schemes and philosophies to match to skill sets of their highly drafted quarterbacks.  This is a drastic change in how the NFL and teams have operated in the past.  Good for them and it is about time!
I look for this years group of drafted quarterbacks to be very successful, Whenever the opportunity presents itself.
The Outdoor Quarterback