I am still depressed over the Chiefs loss!  It's time to get over it and move on.  The next round of the NFL playoffs are coming up and there will be some great games.  In my opinion the Vikings against the  Saints  will be the best game of the weekend.  Even though I played for the Vikings and I like their chances, there is something about the Saints this year.  They may have to best tandem running backs in the NFL with Mark Ingram and Alvin Kamara,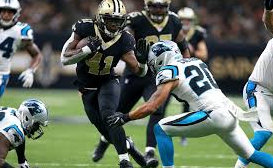 who is in the running, no pun intended, for offensive rookie of the year.  It has been a long time since I have seen two backs that complement each other like they do.  If the Vikings stop the run, which their defense can, then you have to deal with Drew Brees.  I am not sure there would be many other quarterbacks I would rather have playing for me in the playoffs than Drew, maybe Tom Brady, Joe Montana or John Elway.  I know it is a short list!
One thing about the Saints this year is the improvement of their defense.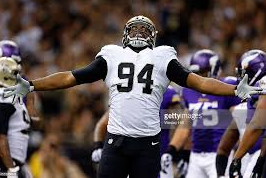 They are fast, play with great intensity and everyone runs to the ball.  They are led by Cameron Jordan, who's engine never stops running.  Of all the defensive players in the league right now, I wouldn't hesitate to turn the channel to a Saints game to watch him play.  There are not many other defensive players I would do that for, JJ Watts, Von Miller, Khalil Mack and Luke Kuechly are about it.  Along with Cameron, all of the players are game changers, keep an eye on 94.
Two of the best stories in the NFL this year are quarterback Case Keenum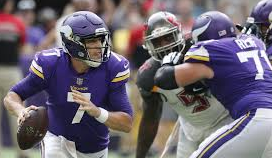 and wide receiver Adam Thielen.  I can absolutely make a case for Case Keenum as the NFL MVP.  To do what he has done for the Vikings this year is incredible.  I have been so impressed with how he has led this team and what he has accomplished.  I have become such a fan of his, I made him my starting quarterback in fantasy football.  The other big story this year for the Vikings is the play of wide receiver Adam Thielen.  He has caught 91 passes for 1,276 yards. Not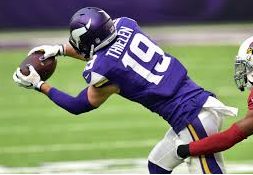 bad for a free agent.  Adam had the longest pass reception for the vikings this year, 65 yards.  No question about it, he will be Case's favorite target against the Saints.
Just a reminder, both teams play in a dome stadium, so no advantage for the Vikings.  The noise for the home town team will be!
The Outdoor Quarterback