My daughter, Jennifer, connected me with a contact she made at her company.  The company is OpenAngler.com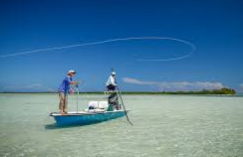 and was started by Alicia Aloe, a entrepreneur, who has developed an online booking concept for all types of anglers; saltwater and fresh water.
It's the times we currently live in when you can use your computer, phone, I-pad or any other form of electronic device to select a guide for you next fishing adventure.  It doesn't get any easier than that.  You select the state, time of year, and the type of fishing you want to do.  OpenAngler.com does the rest, provides available dates, sets you up with your guide and then handles all the fee transactions.
In the past to plan a trip for you next or even your first fishing experience, you had to do a tremendous amount of research.  That research may include phone calls, emails, browsing the internet just to locate a specific type of species guide.
  Also, you may be looking for a guide who specializes in fly fishing, OpenAngler.com has that capability.   Putting you with the right guide for the fishing adventure you are looking for is a great idea.  Alicia's background is in reservation processing, which is a perfect segue for her new venture, OpenAngler.com.
Before you plan your next fishing trip, and if you don't have a favorite guide listed in your phone or in your email address, take a look at OpenAngler.com.
The Outdoor Quarterback