It's time to pick, will it be the Patriots or the Eagles that will become Super Bowl Champions.  It comes down to this, if the Eagles can win the time of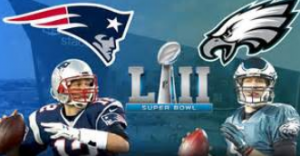 possession battle, no turnovers and win the field possession game, I predict they will win.  Of course there are several other factors.  Example, if the Patriots get off to a quick start and get up by 10 or more, It will be very difficult for the Eagles to come back.  Tom Brady and the Patriots are not the type of team to sit on a lead, they understand the value of playing to the last whistle.
There is something about this game, hard to put a finger on it but I just get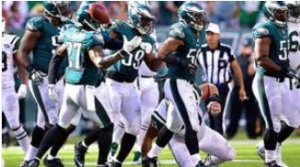 the sense that the Eagles defense is ready to play.  They should be the difference maker.  I know the Eagles have a few key players who have come down with some kind of illness this week, which could play a major role in the game.  If they can recover in time to play in the game, it could be the determining factor for the Eagles to win.  One of the things that needs to happen is for Eagles quarterback, Nick Foles to play with confidence early.  Whatever pregame nerves he will have, and he will have them, need to be put aside on the first snap of the game.  If he is focused and does not let the game get to big for him, I am going with the Eagles.  This is against my better judgement, picking against Tom Brady and the Patriots.  I just feel like the Eagle's defense will be the difference.
I am an AFC guy and normally pull for the them, in this case that would be the Patriots.  But there is something I like about the Eagles.  When coach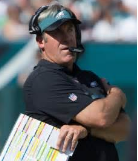 Doug Pederson was with the Chiefs, I got to know him a little.  What I really like about him is his offensive philosophy. He is always playing to win game instead of playing not to lose.
The Outdoor Quarterback