Super Bowl week is here and everyone is getting their parties planned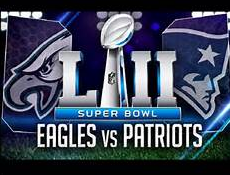 for the big game.  For those current and former players who are attending the game, the best part of Super Bowl week are the private parties and events.  It shouldn't be any different in Minneapolis.
I have found that unless your team is playing, the day of the game is miserable.  It is the longest game day experience you will ever have, and doing it in sub zero temperatures will make it worse.  Everything leading up to kickoff takes too long.  In my opinion that is why the offenses have had a difficult time getting going.  In most Super Bowls it usually takes a whole quarter for either offenses to move the ball with any consistency.  Defenses, on the other hand, start fast and make big plays early in the game.  I predict that will happen in Super Bowl LII.
Even though Tom Brady is playing in his EIGHTH Super Bowl, I still believe he will need a couple of series to find his rhythm.  A little known fact, the Patriots have never scored in the first quarter of any Super Bowl they have played in.  Opening ceremonies are just to long and proves my point.  You can't expect either offense to come out of the locker room reading to play after warming up then sitting down for 40 minutes.
If the Patriots can put a good opening drive together, it could be a long day for the Eagles.  On the other side of the coin, Eagles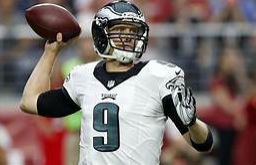 quarterback Nick Foles, is playing in his first Super Bowl.  The big question is, can he over come early jitters and be productive to start the game.  The Eagles just can't afford to get behind early.  Something else they can't afford to do, is put all the pressure on Nick to win the game.  It will be important to protect him early on so he can gain some confidence.  For the Eagles to win, Nick must make good decisions, sometimes that means throwing the ball away on third down and punting.  If he has a solid performance not great, plays consistent, moves the chains and has no turnovers, the Eagles have really good chance of winning.
One of the keys to beating the Patriots and Tom Brady, is keeping him off the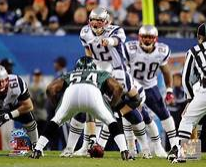 field.  The Eagles defense has to be a factor throughout the entire game.  One big play on defense could be all it takes for Eagles to beat the Patriots.
One last thought, it's tough to bet against Tom Brady!
The Outdoor Quarterback
a