Every year I am drawn to the group of college quarterbacks being talked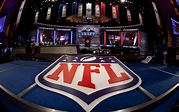 about and evaluated for the NFL draft.  Over the years the one conclusion I have been able to reach is, everyone sees something different in each of the quarterback prospects.  I have watched all the top rated quarterbacks play this past season, many of them several times.  There are a few I really like and think will develop into NFL starting quarterbacks.
There are three that stand out at the present time.  Those three have the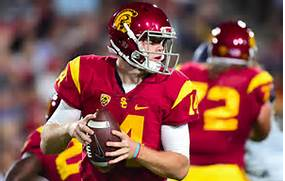 key characteristics and skills to play in the NFL, they are Sam Darnold, Josh Allen and Mason Rudolph.  In my opinion these three quarterbacks have next level talent.  I don't think any of them are ready to step in and start as a rookie for any team.  Although there is one wild card among the top 8 or 9 talked about quarterbacks; Baker Mayfield.  He reminds me of Drew Brees with the running ability of Michael Vick.  Baker is a winner, plays with an uncontrollable desire to win.  He has the kind of attitude that he will do whatever it takes to win.  A player like that is hard to evaluate from a pure NFL style quarterback.  I know one thing, I would want him on my team.  I still don't see him as one of the top quarterbacks being drafted, at least early.  Someone is going to select him, for sure.
Sam, Josh and Mason all are big strong throwers who have the athletic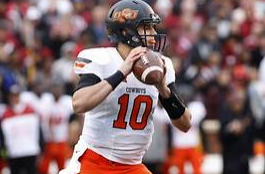 ability to run.  The can and will keep drives alive with their mobility.  All of my top three have the ability stand and deliver from the pocket.  It looks like  they can read coverage's, follow their progressions and make decisions quickly.  The three of them fit the Carson Wentz quarterback mold, something most teams are looking for.  They are all exceptional athletes.  They play with no fear and will put the ball in tight spots when needed.  I personally like their physical size, arm strength and athletic abilities.  I have been impressed with their foot work in the pocket.  Even with great arms you must have your feet in the right position to be an accurate passer.
There will be several other top quarterbacks drafted.  I just don't see them in the same light as I do in Darnold, Allen and Rudolph, including Baker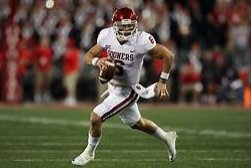 Mayfield.  From what I have seen, Josh Rosen may throw the best deep ball of any of the quarterbacks in this years draft.  There is just something about him and his foot work that concerns me.  He appears to lack the mobility and instincts to avoid a NFL rush.  For him it will depend on how quickly he can process the information he sees at the snap of the ball.
I am interested to see how they all perform at the NFL Combine.
The Outdoor Quarterback