If you are a NFL football junkie, then this weekend you were in heaven watching the NFL Scouting Combine.  I will admit I watched it off and on from start until the last day.  Of course I spent a lot of time watching the quarterbacks.  A couple of the guys I really like threw very well and were faster than I thought, Josh Allen from Wyoming and Baker Mayfield from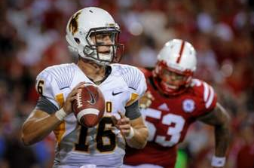 Oklahoma.  There were a few others I thought helped themselves and a couple quarterbacks, I think, may have hurt their draft position.
The wide receivers and tight ends looked good.  The Alabama receiver, Calvin Ridley, lived up to his billing.  Ran very well, showed soft hands and ran  great routes.  I was most impressed with the tight end from Oklahoma, Mark Andrews.  Caught the ball very well, looked comfortable running his routes and appeared to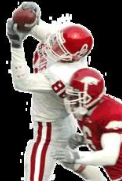 always be under control.  The question I have would have about Andrews is his ability to block at the next level.  The Stanford TE, Dalton Schultz, caught my eye as well, and my guess is he can block.
The one player that may have moved himself from the second overall pick to possibly the number overall pick is running back Saquon Barkley.  Saquon stood out in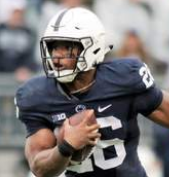 every activity he participated in.  His performance at the combine was very impressive.  I think the Browns would be making a devastating mistake if they down't take him with the first pick.  Having the fourth overall pick as well, Cleveland should be able to grab one of the top three quarterbacks.  I can guarantee that one of these three quarterbacks, Josh Allen, Josh Rosen and Sam Darnold will be on the board at pick number 4.  Now that all changes if they can sign a veteran free agent quarterback before the draft.
We will find out in late April!
The Outdoor Quarterback